Note: Cost of Quilts, depend on the complexity of piecing the quilt, the quilt designs used to quilt it and also the cost of the fabric can vary. So Quilts the same size may vary in cost.
Beautiful Teal Baby Quilt Size: 42 x 43 inches Price $165.00 + shipping
Top is 100% cotton prints and the backing is a teal minky backing (very soft) More photos by clicking Quilts for Sale above!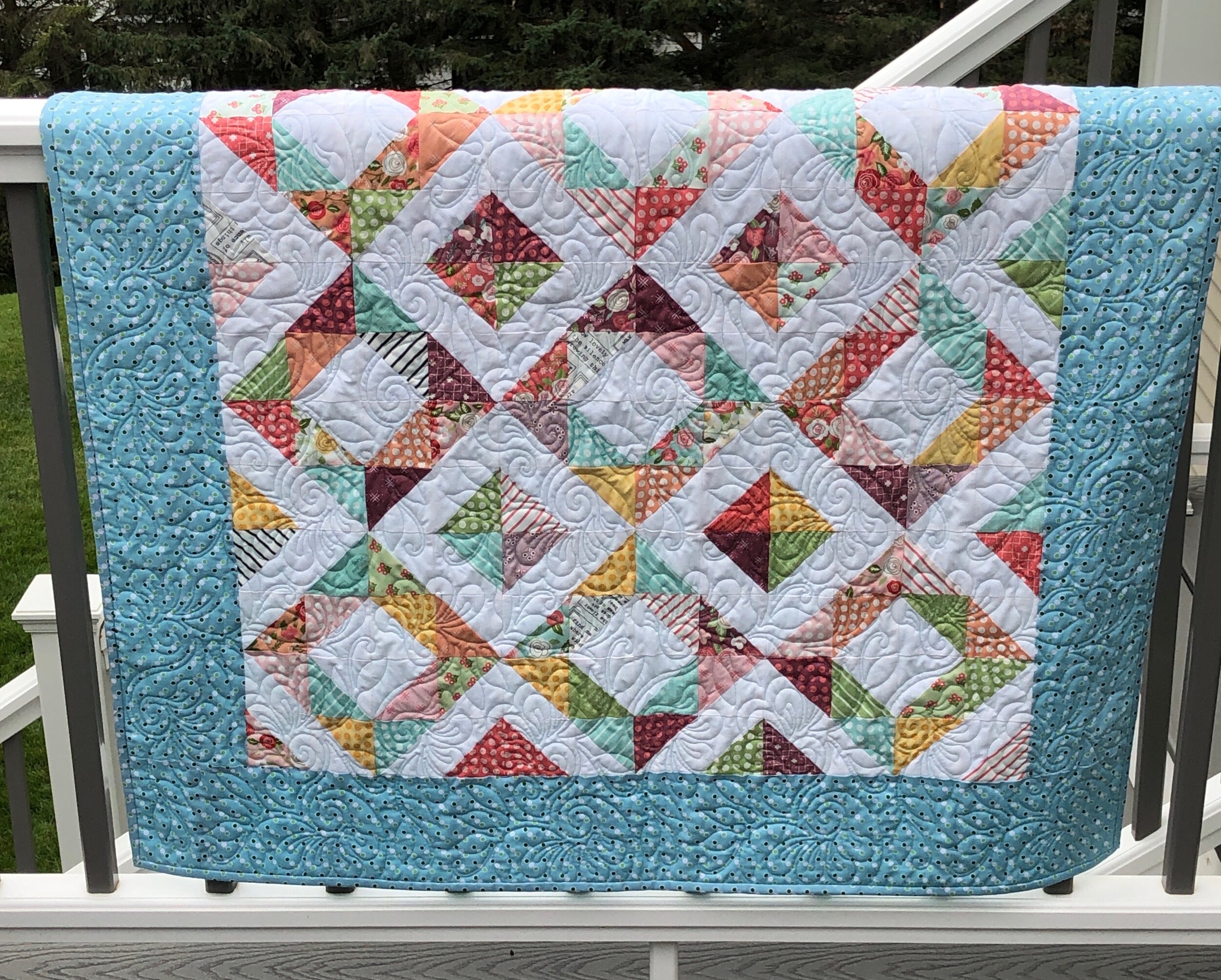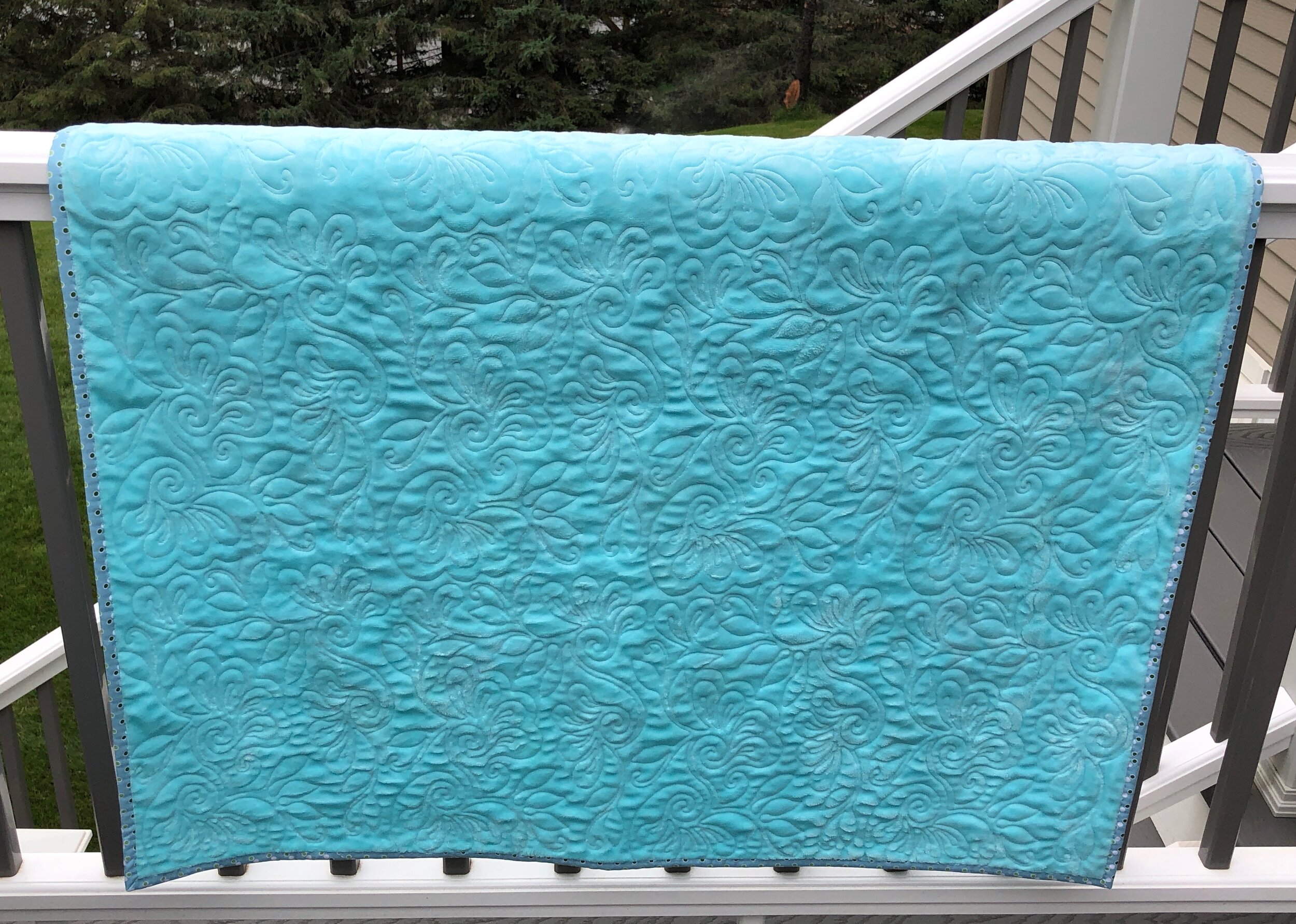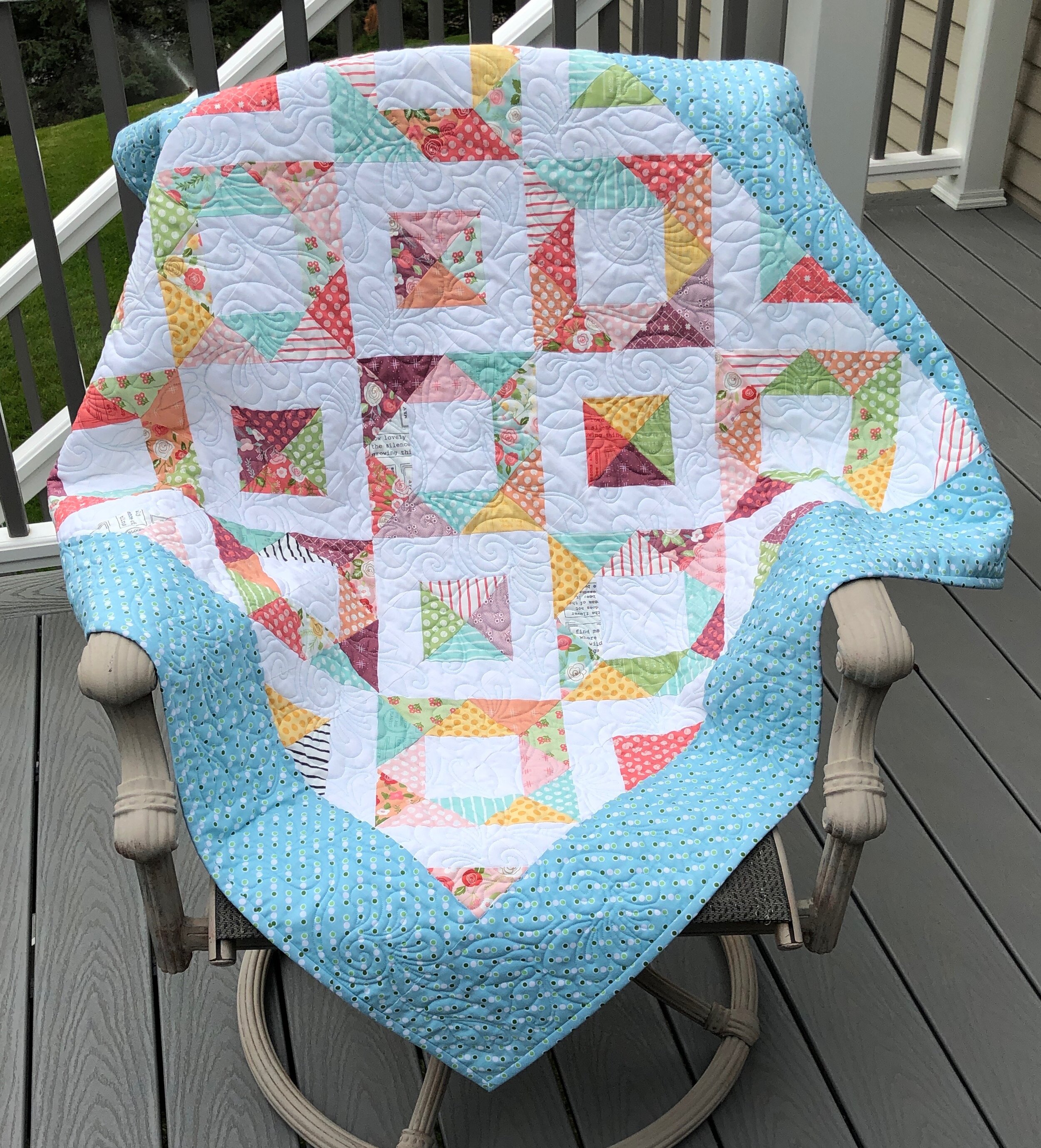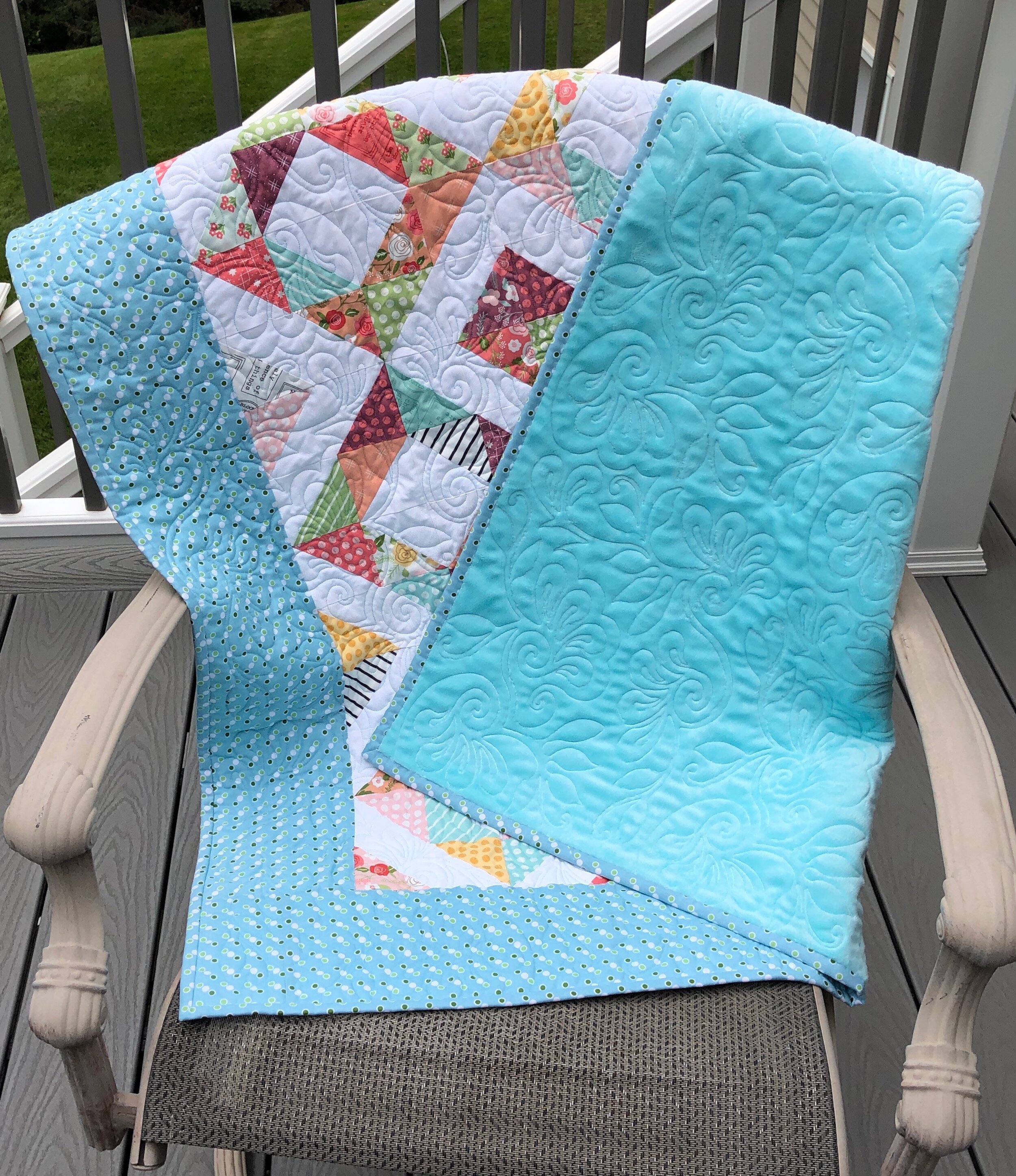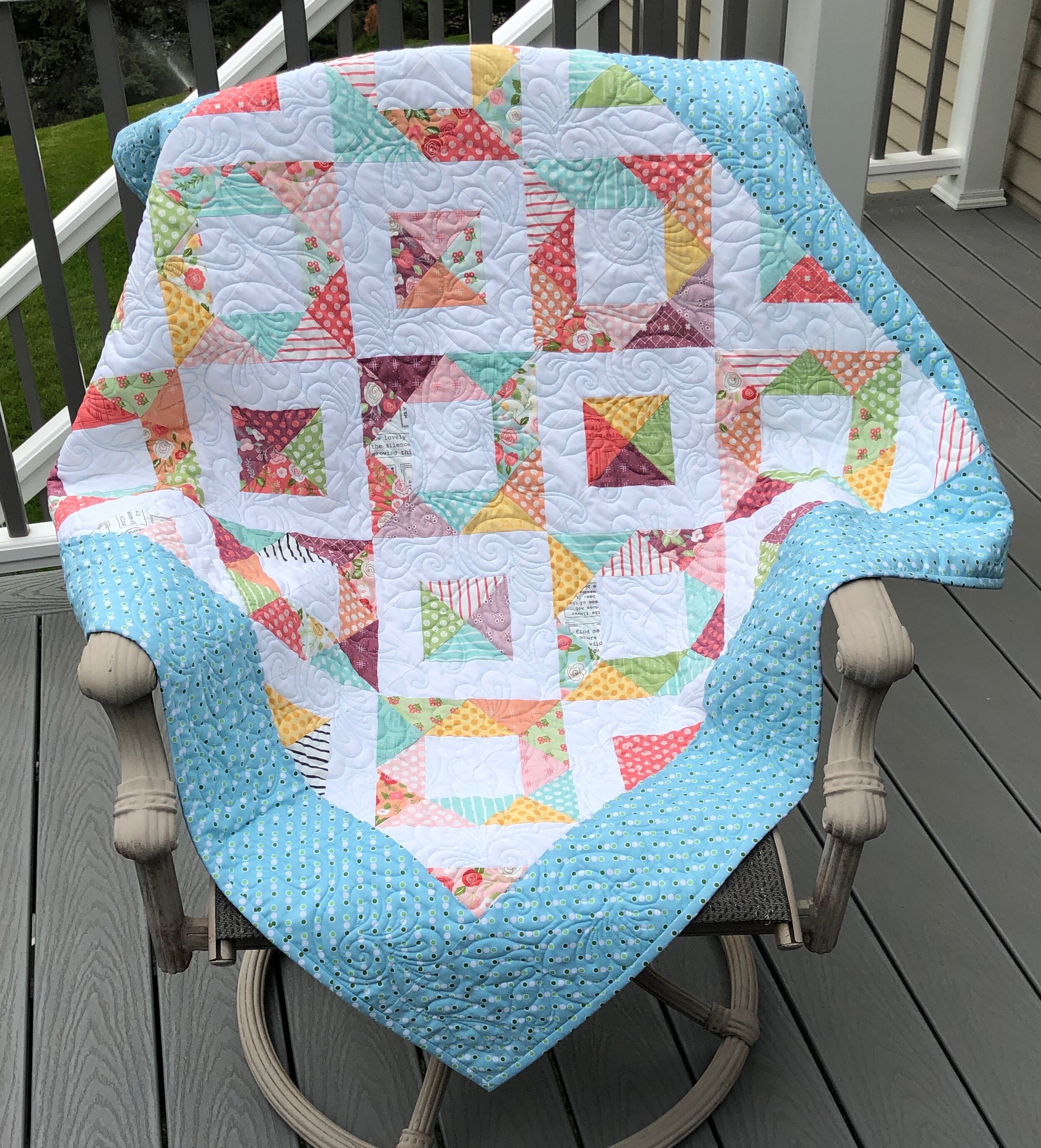 Lavender & Peachy Baby Quilt Size 34 x 34 inches Price - $95.00 + shipping
Cotton fabric on top and Peach Minky (soft fuzzy fabric) on the back.
Nine Patch Quilt Size: 58 x 64 inches Price - $250.00 + shipping
Throw/Lap Quilt - Fabric Line: Moda - Strawberry Fields Size of Quilt - 52" x 60" Price - $200.00 + shipping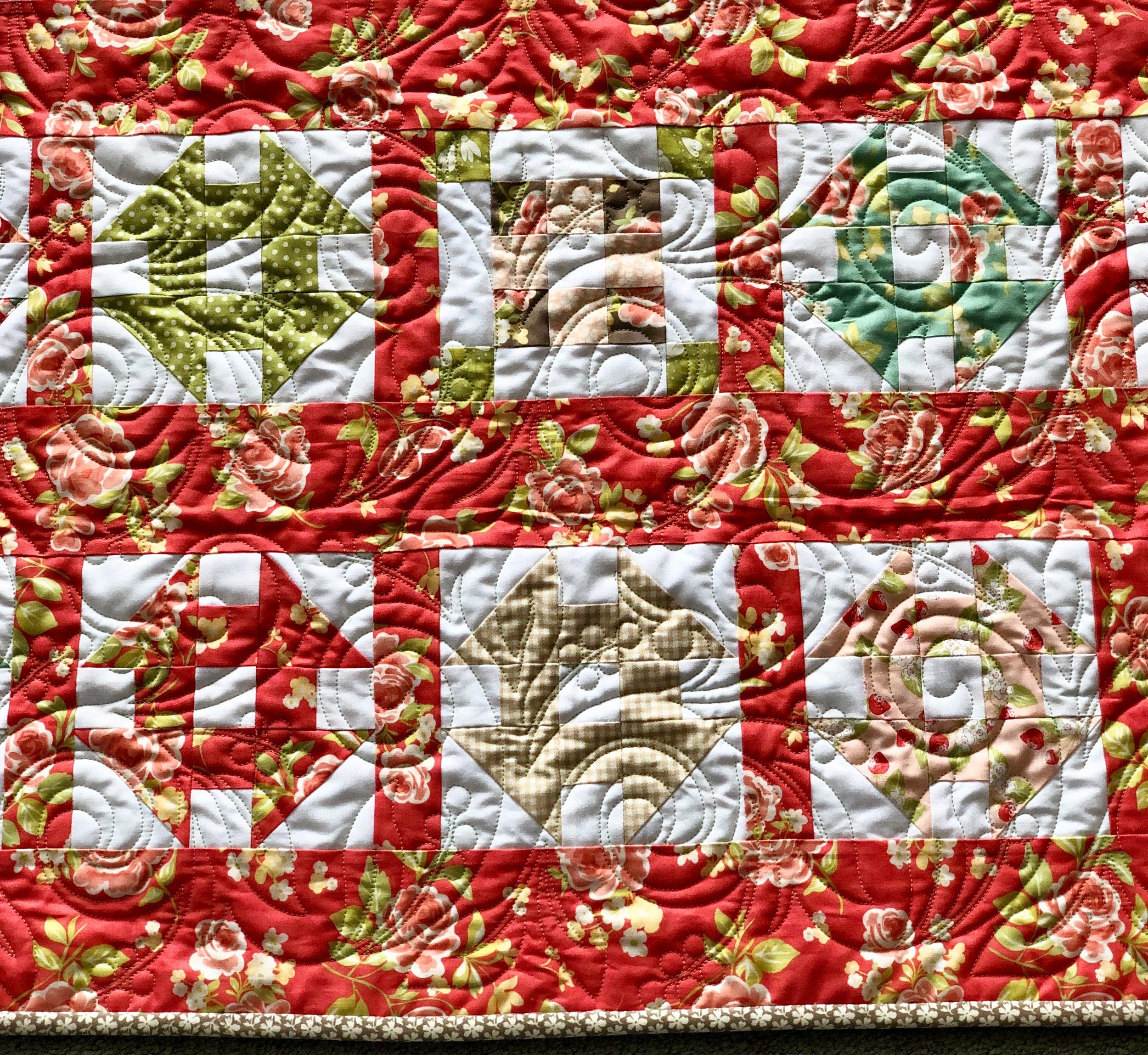 Pretty Little Baby Quilt with Scalloped Edges Size - 39" x 48" Price - $150.00 + shipping
Pretty Baby Periwinkle Quilt Size - 36" x 41" Price - $160.00 + Shipping Fabric used Kaye's Favorites 5 Karat Crystals by Kaye England for Wilmington Prints & Muslin Mates Falling Snow White by Moda Fabrics. Custom Quilted
Beautiful Lilac Quilt Size - 82" x 96" For Sale - $500.00 + Shipping
Deer Looking Through Window Quilt Size - 54" x 58" For Sale: $165.00 + Shipping
Red & White Quilt - Size 65 1/2" x 66 1/2" Embroidered Butterflies & Custom Quilting
For Sale-$500.00 + Shipping
Beautiful Spring Floral Quilt & 3 Pillows For Sale - Size - 83" X 94" Price - $650.00 + Shipping
Quilt piecing pattern- Disappearing Hour Glass Fabric line - Lario by 3 Sisters for Moda
Pink Baby/Doll Quilt Size 36" x 40 Price $30.00 + Shipping